Minimally invasive herniated disc surgery
Controlling the impact of surgery
The removal of a herniated lumbar disc can be conducted while preserving the spinal anatomy (muscles, ligaments, joints) as best as possible thanks to the METR'X surgical access system.
Its principle of dilator tubes introduced directly through the skin, will spread and not cut the muscle fibres of the back.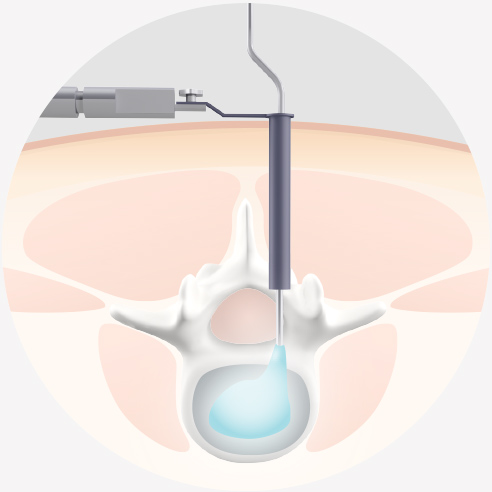 The tube is positioned directly opposite the herniation. The disc fragment will be removed through this working cannula, while decompressing the painful nerve root.
Find out more
What surgical treatment can we recommend?
Minimally invasive transmuscular approach for the treatment of herniated disc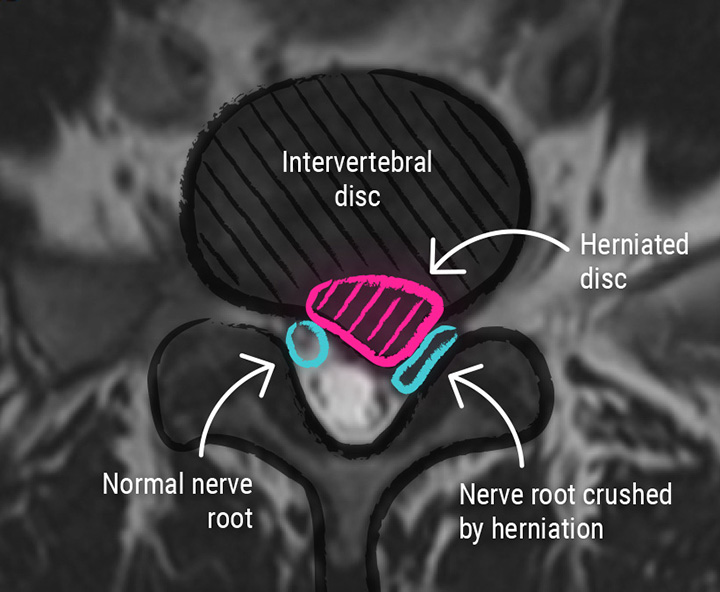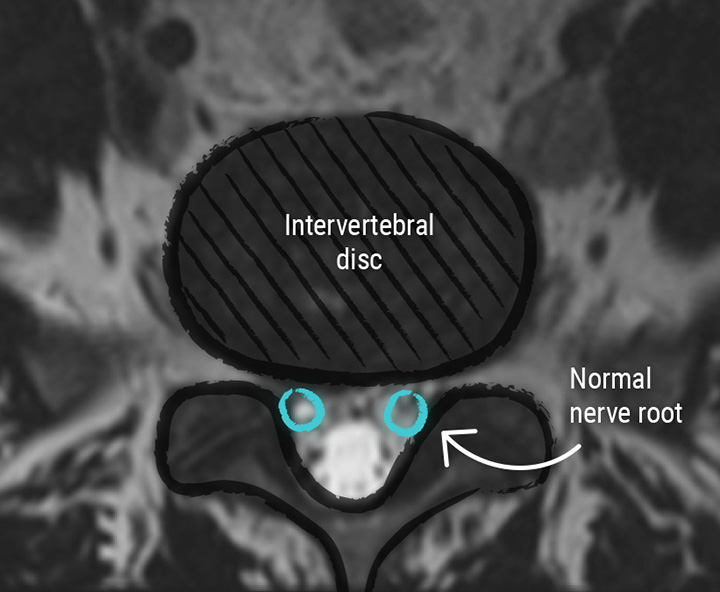 Outpatient surgery
Herniated disc surgery at the CCV can be conducted on an outpatient basis, with discharge home on the same day as the operation.
Implementation of the Enhanced Recovery After Surgery (ERAS) protocol enables the coordination of all care professionals (surgeon, anaesthetist, physiotherapist, nurse) before, during and after surgery, with a common objective: to put the patient at the heart of the medical project and encourage resumption of activities.
Minimally invasive herniated disc surgery KEY POINTS
Indication: Herniated disc resistant to medical treatment for more than 2 months and/or responsible for paralysis
Mini-invasive technique
2 to 3 cm
Scar in the lumbar region
30 min.
Duration of surgery 
< 12 hours
Average hospital stay (outpatient) if eligible
4 weeks
Average recovery time
2 to 4
weeks
Minimum duration of absence from work
2 weeks
Period before starting back driving
4 to 6 weeks
Period before resuming sports activities
2nd day
Flying home after surgery
4 to 6 weeks
Duration of evolution up to the final result of the surgery, (in the absence of neurological sequelae)
*These are mean times, with possibility of significant variability from one patient to another.