ADOLESCENT SCOLIOSIS
Why are you in pain?
A disease which deforms the spine during growth by curvature
Very gradual onset of abnormal curvatures of the spine, accelerating during adolescence
Sensation of spinal deviation, rib cage deformity, shoulder asymmetry or pain in the middle part of the back.
Which examinations should be carried out before consulting us?*
X-rays of the entire spine Front and Profile view or EOS imaging
*Examinations required for the study of your case at the CCV Montpellier
What surgical treatment can we recommend?
Correction of spinal deformity by fusion
Pre-implantation scanner and muscle saving method patented by the CCV Montpellier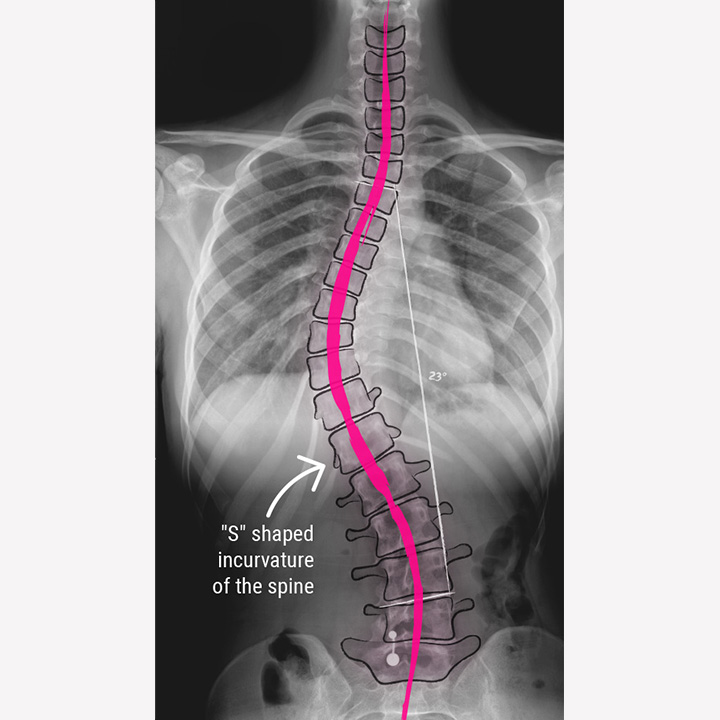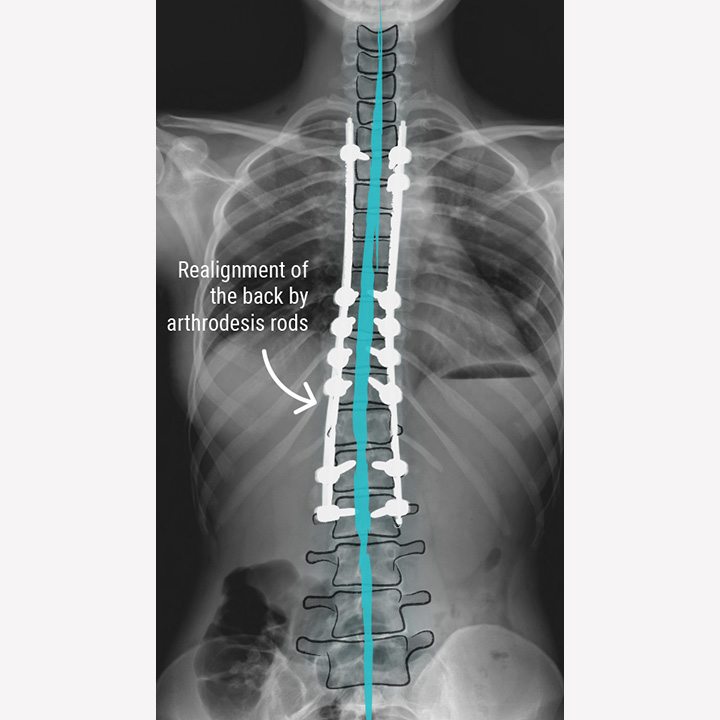 My E-Diagnosis
No matter where you are in the world, receive a surgical assessment of your back problems in just a few clicks.
Online surgical advice, video teleconsultation or complete organisation of your medical stay. We are here for you.
Find out more
The key points
Indication: Scoliosis curvatures exceeding 40-50° at the end of growth
Minimally invasive and safe technique by CT scan for screw placement in the vertebrae
20 to 40 cm
vertical on 20 to 40 cm
in the back
1:30
to 4 hours
Duration of surgery
4 to 7 days
Average length of hospital stay
Immobilization: removable thermoformed brace for 6 weeks
(daytime wear)
3 to 9 months
Average recovery time
6 weeks
Minimum duration of school absence
3 months
Duration before resuming sports activities
from the
8th day
Flying home after surgery
6 to 12 months*
Duration of evolution until the final result of the surgery
*These are mean times, with possibility of significant variability from one patient to another.
Pathologies
Target your pain, diagnose its cause…
We treat all spine and disc conditions. Click and learn more about the origin of your pain.