The CCV Montpellier is a centre of reference for the management of complex spinal conditions: deformities, tumours, traumatic sequelae and failed surgeries.
An expert surgical team
Choosing the most suitable strategy requires technical command of the various approaches to the spine, via the dorsal region but also via the abdomen or thorax.
Thanks to our experience in disc replacement surgery, these alternative and often complementary approaches have been developed naturally at the CCV.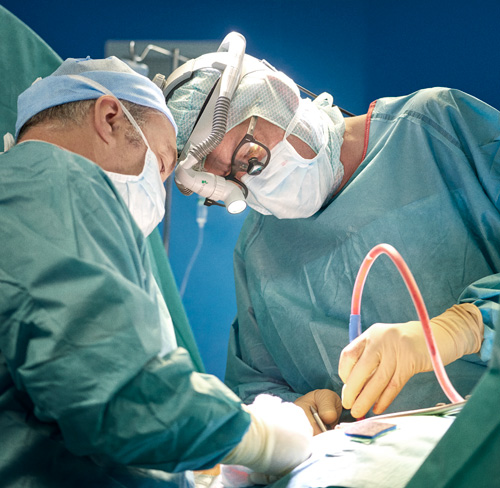 A dedicated technical platform
Treating complex conditions implies global patient care. The presence of a surgical resuscitation unit, cardiological intensive care unit and all medical specialties within the facility provides this security.
Surgical resuscitation
Cardiac intensive care
All medical specialties
Two MRIs
Three CT scanners
A patented surgical procedure: The pre-implantation CT scan method
The CCV Montpellier has created a unique process of collaboration between radiologist and surgeon to guide the placement of implants, which is very effective in complex revision surgeries.
The 3 objectives of this method:
The safety of the screw path
Preservation of the back muscles
Enhanced Recovery After Surgery (ERAS.)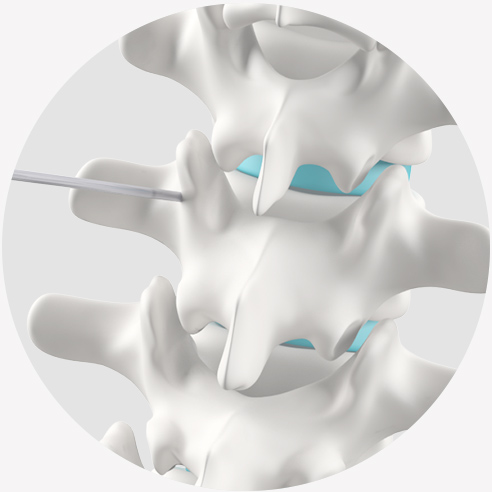 Safe placement of implants by the radiologist
The procedure begins with the placement of pins via CT scan to improve the trajectories of the implants. The CT scan accuracy allows the radiologist to systematically maintain a safe distance from the spinal cord, even in the most complex deformities or revision.
Trans-muscular insertion of screws and rods by the surgeon
The marker pins are used as a guide through the muscles for placement of the screws specifically developed for this procedure. In suitable cases, the paraspinal muscles will no longer need to be dissected as in conventional open surgery.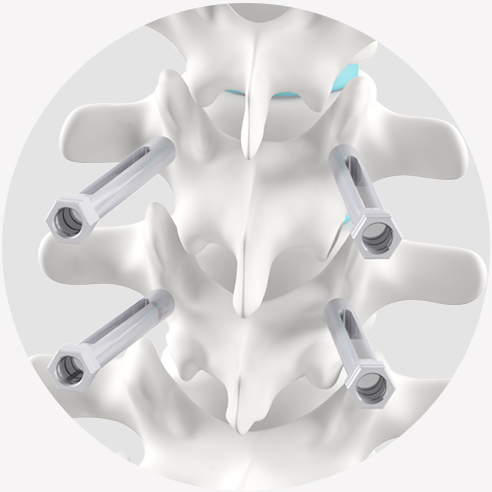 Which examinations should be carried out before consulting us?*
X-rays of the entire spine front and profile view


Scan of the affected area


MRI of the affected area


All previous tests and documents, in the event of previous operations
*Examinations required for the study of your case at the CCV Montpellier
Enhanced Recovery After Surgery (ERAS)
The objectives of the CCV are the same even in complex surgery: to coordinate all the care providers (surgeon, anesthesiologist, physiotherapist, nurse) before, during and after surgery to put the patient at the heart of the medical project and to encourage early return to work.
A complete assessment of your back problems
Patients with a complex disorder can benefit from the technical platform and the various specialties of the CCV Montpellier team for a complete assessment of their condition. The various therapeutic options will then be discussed at the end of this assessment.