Dr Grégory EDGARD-ROSA
Orthopaedic surgeon specialising in spinal surgery.
Former assistant registrar and intern at Marseille University hospital, Dr Grégory EDGARD-ROSA joined the CCV Montpellier in 2010.
Senior registrar for 4 years at Marseille University Hospital, Dr Grégory EDGARD-ROSA has built up a solid experience in adult spine surgery and pediatric scoliosis, before joining Dr Thierry MARNAY's team, to perform disc replacement surgery.
His research work at the Institut Montpellierrain du Rachis has contributed to establishing the indications for this surgery in the various cases of intervertebral disc damage.
He is a regular speaker at national and international conferences and participates in international courses on surgery via the anterior approach.
In 2016, he created the SOS DOS emergency service at the Clinique du Parc, to better define the role of each player in the management of spinal pain.
He performs all disc and spinal surgeries, and at the CCV is involved in training French and international surgeons in these techniques.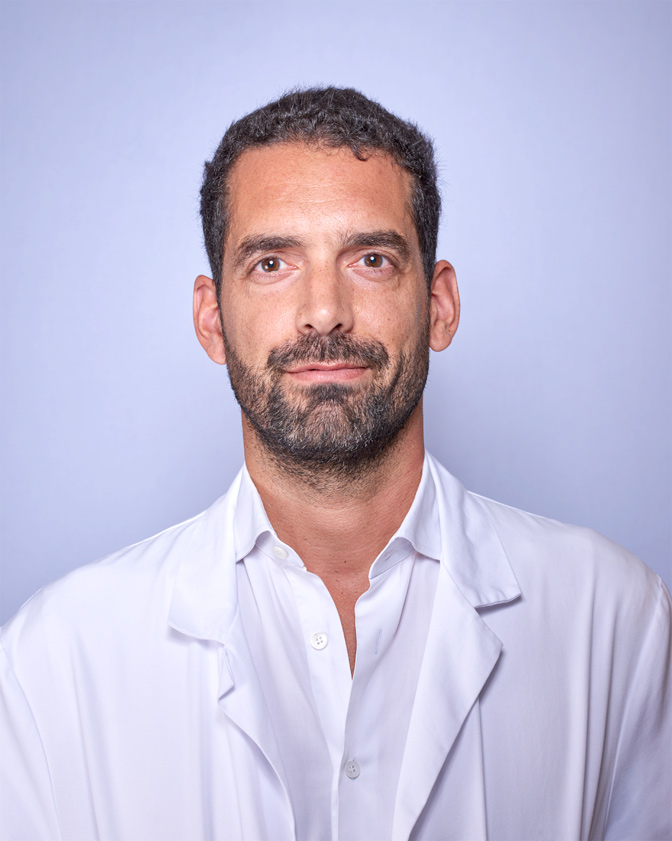 Make an appointment
Would you like to make an appointment with Doctor Grégory EDGARD-ROSA? Choose your type of appointment: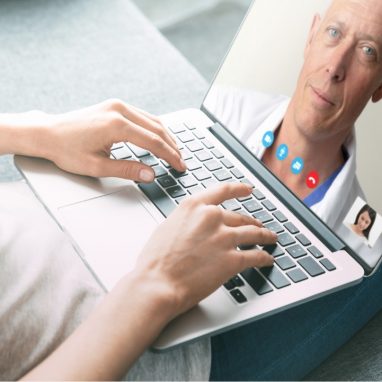 ONLINE OPINION
Request Dr Grégory EDGARD-ROSA's surgical opinion on your case in a few clicks? The My E-Diagnosis online solution will collect your medical information and schedule your teleconsultation with your surgeon.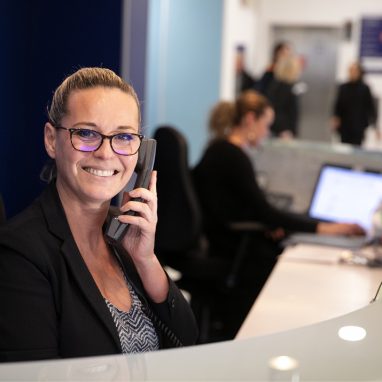 at the clinic
Would you like to make a regular appointment at the clinic?
The CCV Montpellier accepts visits by appointment
from Monday to Friday from 9 am to 12.30 pm and from 2 pm to 6 pm.
"Dr Edgard Rosa's personality is clear, caring and effective. He takes the time to explain why you are in pain... and above all he explains the surgical process, what he thinks of it, and how it could benefit us in everyday language... I trusted him immediately. A renaissance!"
Patient at Clinique Parc
Reason for consultation: neck pain and cervicobrachi neuralgia
"A very easygoing and friendly doctor who knows how to put his patients at ease. I can now work normally again thanks to the operation he performed. I would like to thank Dr. Edgard Rosa for his outstanding professionalism and I would definitely recommend him with no hesitation."
Patient at Clinique Parc
Reason for consultation: three cervical hernias
"I felt confident when I was given a very clear explanation of the purpose for the operation. The main pain disappeared the day after the operation. A year later I feel really good. Dr Edgard ROSA saved my life. Respect. Thanks again to the healthcare staff."
Patient at Clinique Parc
Reason for consultation: l4l5 disc replacement following sciatica
"Dr Edgard-Rosa is very competent, empathetic, readily available, clear and reassuring in his explanations. He and his colleagues are at the cutting edge of what is currently available in spinal surgery. You know you are in good hands, so you can go in with your eyes closed."
Patient at Clinique Parc
Consultation reason: spondylolisthesis L5-S1 grade 2
"An excellent surgeon. The teams are outstanding. The clinic is very clean. We eat well. One year ago I was limping and in pain all the time, my back was creaking. One year later, I feel like I'm 20 years younger, no more pain, no more lumbago, sciatica, paralysis. Thank you doctor, you are the best."
Patient at Clinique Parc
Reason for the consultation: L5-S1 degenerative disc disease 
"An excellent surgeon. Competent, clear in his explanations, attentive to the patient. Very important when you are in pain!! In great shape the day after the operation, and with no pain. Extremely efficient, professional, ever-present and always cheerful medical staff."
Patient at Clinique Parc
Reason for consultation: laminectomy
"Dr. Edgard-Rosa is efficient and very humane. Diagnosis revealed very quickly and painless operation! The staff providing the care are extraordinary. A peaceful stay where the main objective was to eliminate any pain. Clinic to be recommended."
Patient at Clinique Parc
Reason for consultation: arthrodesis